Here at MoonVella we take the hard work out of choosing furniture for your home.
We have been crafting unique, luxe for less and timeless pieces since 2015. It's our goal to make the process of buying pieces for your home as easy, enjoyable, and exciting as possible.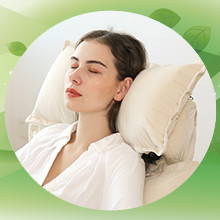 Relax and unwind in the soft, velvet, upholstery which is as comfortable as a warm embrace from your loved one.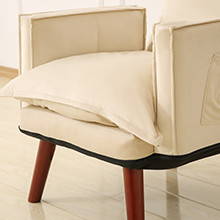 Made with the finest materials on offer, this unique piece has been crafted with your forever home in mind and will stand the test of time.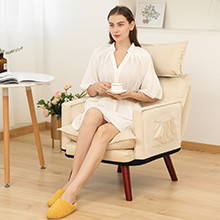 A luxe look for less, this timeless piece has been created with a contemporary twist to shine in any setting.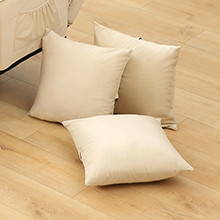 To brighten your space, we are gifting you 4 complimentary velvet toss pillows to decorate and blend your new piece with your home.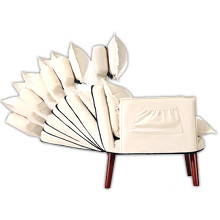 Sit up or lie down, the choice is yours with this design. Featuring 5 adjustable settings on the back rest, your options for this chair are never limited.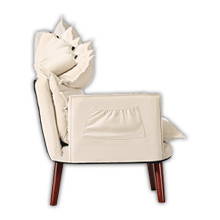 Don't quite feel like lying down but want a bit of extra support? The shoulder rests will do just that as you curl up to watch TV or read a book.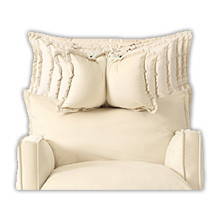 With adjustable cushioning on the headrest, your mind and neck will forever be at ease and embraced by the soft velvet, providing unlimited comfort as you relax.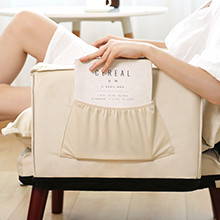 Want to quickly put down your book or remote? No problems, just drop them into the side pockets and resume what you were doing as soon as you return. The perfect spot to store your small items.
Discover your favourite colours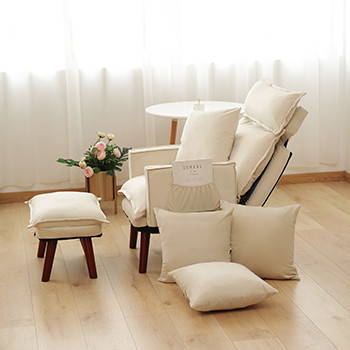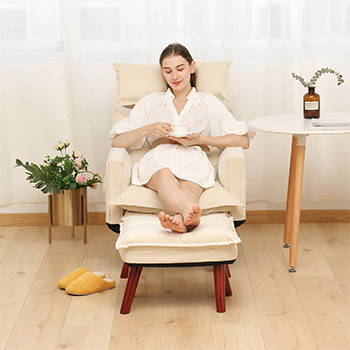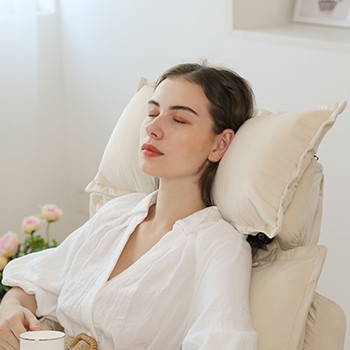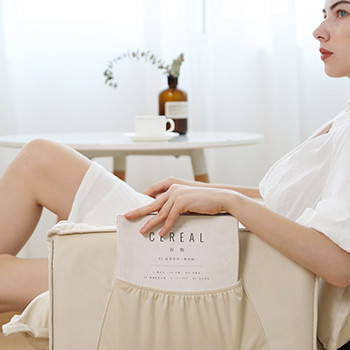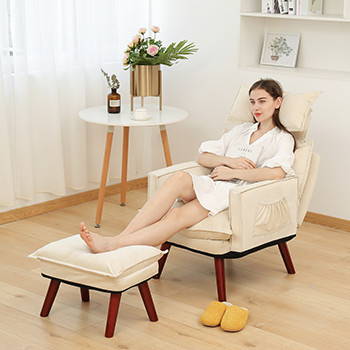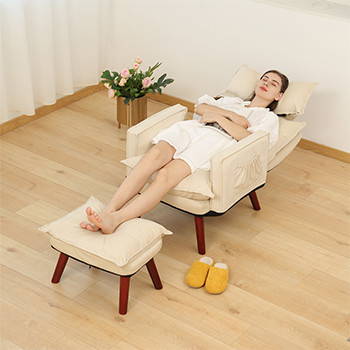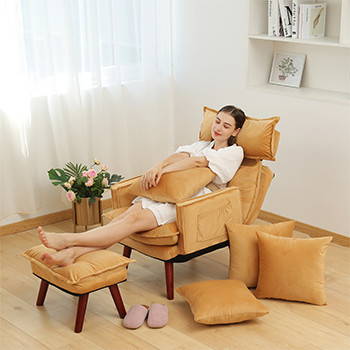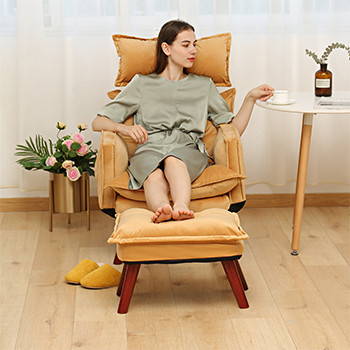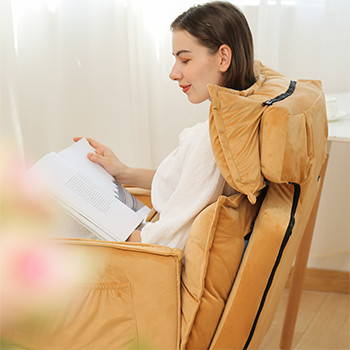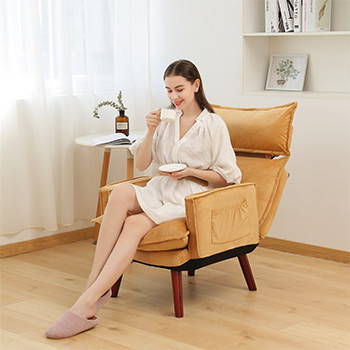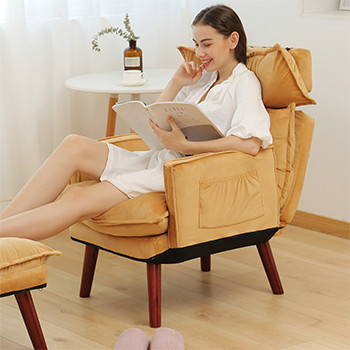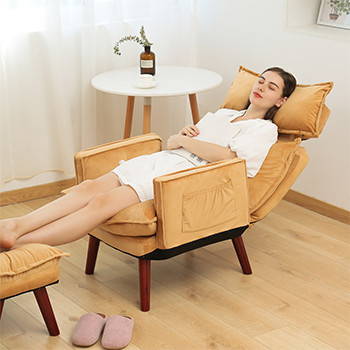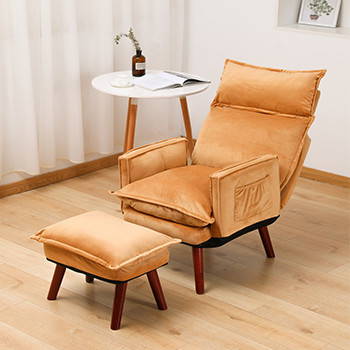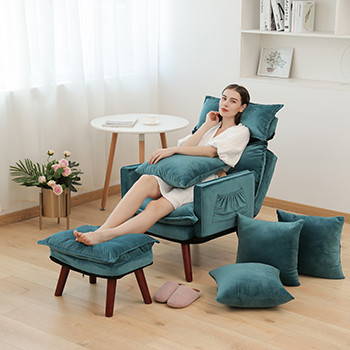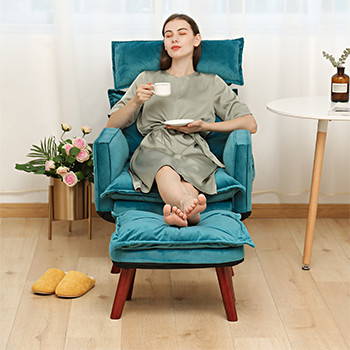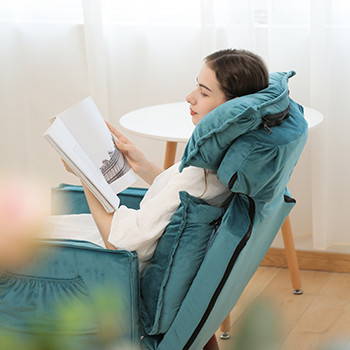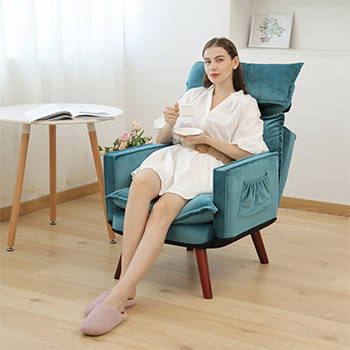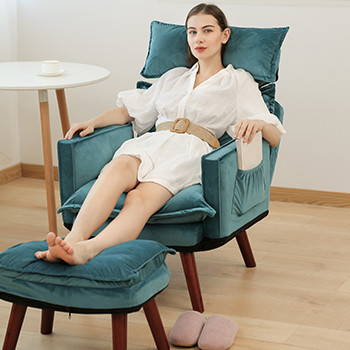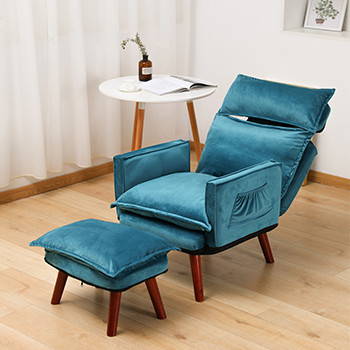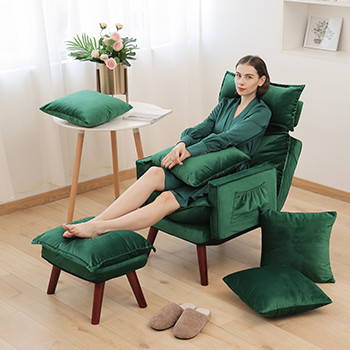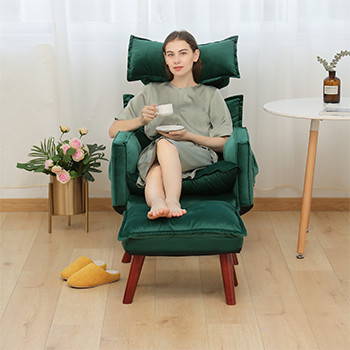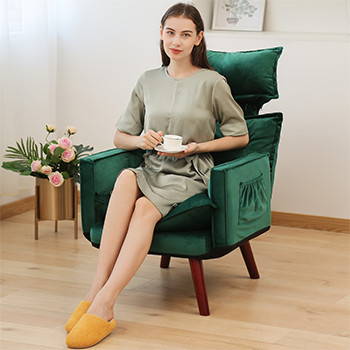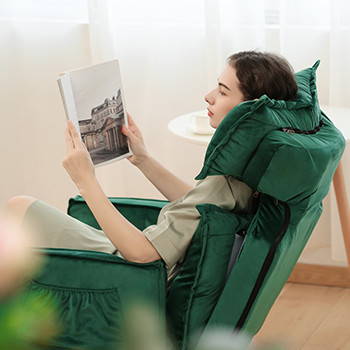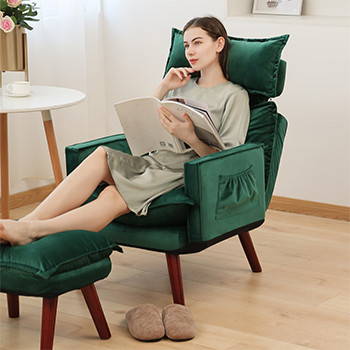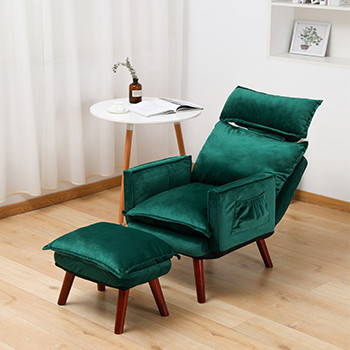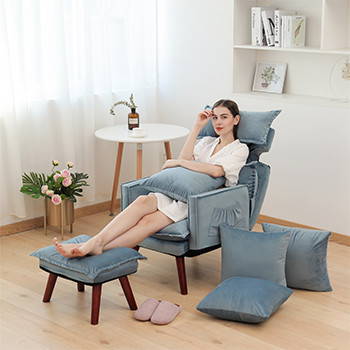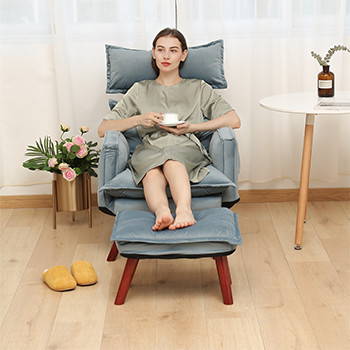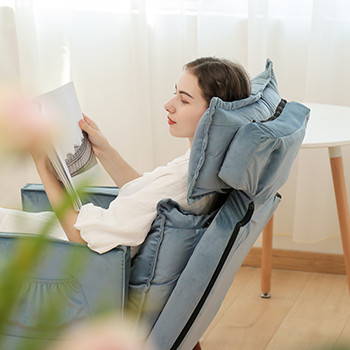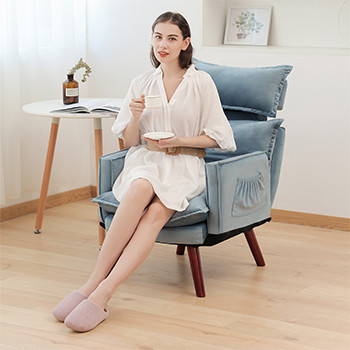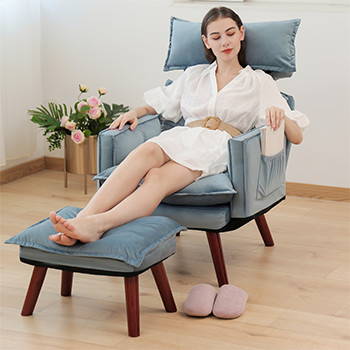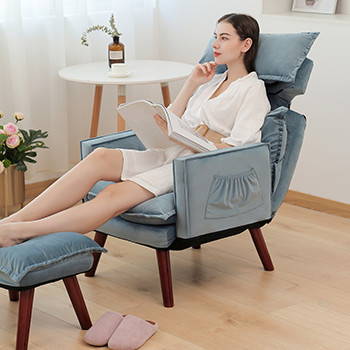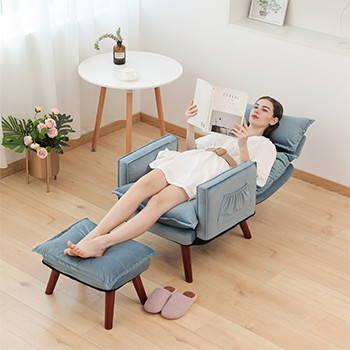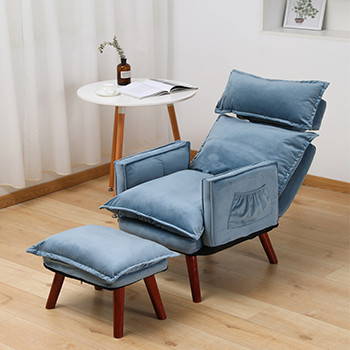 WHAT HOMEBODIES ARE SAYING

Monthly & Bi-Weekly Payments
Moonvella introduces its ergonomic, velvet, reclining armchair which comes with a complimentary ottoman, 4 decorative pillows
This armchair features an adjustable reclining function with a velvet ottoman and 4 decorative pillows to enhance the style of your household.
An elegant, timeless, yet updated design which can fit seamlessly into any room of your house.
The armchair, ottoman, and pillows offer a combination of style and comfort without needing to compromise on price. With elegant and functional features, this armchair is available in 5 neutral colors which will be sure to light up your household décor.
Whether lying down, sitting, or just relaxing, this chair does it all! With 3 adjustable positions for your head, shoulders, and back, you'll be amazed at how versatile and comfortable this piece is.
12-Month Factory Defect Warranty
Adjustment positions: Back, Shoulder & Head

Reclining Type Details: Manual - Push Back

Position Type: 3-Position

Removable Cushion Cover: Back & Seat

Design: Contemporary Modern Ergonomic Recliner

Frame Material: Alloy Steel

Weight Capacity: 330Lbs / 150 Kg

Filling: Padded Foam & PP Cotton

Storage Side Pockets: Yes

Base Type: Mahogany Solid Wooden Legs

Finish Type: Semi Assembled

Assembly Requirments: Just the 4 legs
Armchair: 34.6'' H x 21.6'' W x 25.5'' D

Seat: 16'' H x 21.6'' W x 18'' D

Arm Rest: 17.23"H X 25.5" D

Toss Pillows Quantity: 4 Pcs

Overall Product Weight: 39.18 Lbs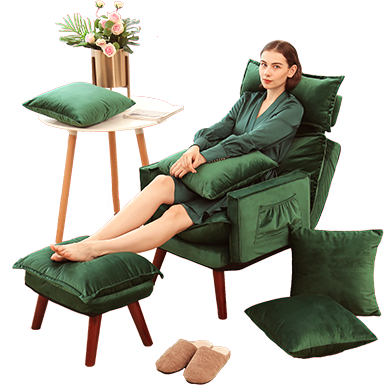 For early access to our new collections, promotions & much more.